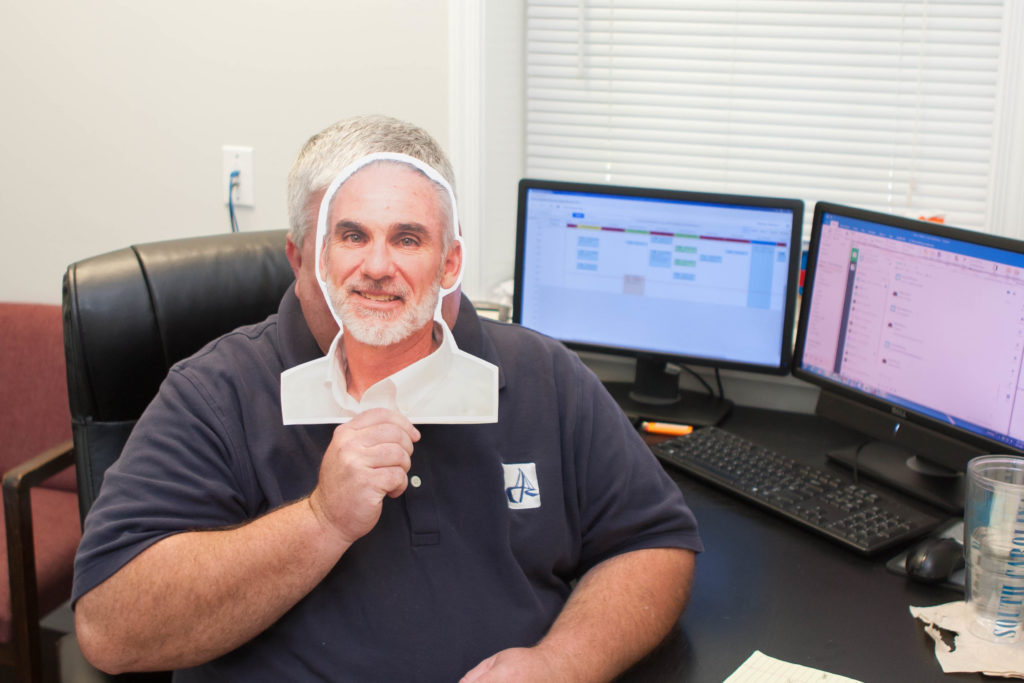 Think Like Steve – Operations Manager Kevin McNamara
September 15, 2017
DTC was founded in 1994 with only a couple of employees. Since then, we've thrived – expanding our client base, offering new services, and growing to a current size of 20 employees. Behind this is the visionary that keeps us moving forward: CEO and founder Steve McNamara. DTC is his passion that he built from the ground up. Like any entrepreneur, he trusts only the best and the brightest to keep DTC going. Each member of our team strives to 'think like Steve' in different ways. It's our way of making sure things get done exactly the way Steve would do them each time. DTC prides itself on quality staff, so our customers only get the best care – and it's all because of how Steve trains and manages his employees.
Meet Kevin McNamara. He holds a special place at DTC – not only does he hold the title of Manager of Operations, but he is also Steve's brother. Kevin has been with DTC for about 5 years now. Before DTC, he worked in sales and logistics at Coca-Cola for 23 years, managing hundreds of trucks and maintaining efficiency. Compared to his previous experience at Coca-Cola, Kevin says DTC is very different.
"The culture here is different – we talk to people. We value human interaction. You won't call in to DTC and reach an automated answering machine. Our admins take your tickets and our techs always give you a call back."
A typical day for Kevin starts with checking in with our technicians about that day's schedule. As Operations Manager, Kevin schedules on-site technician visits and dispatches the incoming service tickets. In addition to maintaining the schedule, Kevin handles project management for new office build outs, approving quotes and invoices, handling any billing disputes, and account management for our MSP clients. This is one of his favorite aspects of the job, Kevin says. Getting out of the office and visiting with doctors gives him a better perspective of how we can continue to provide quality service for our customers.
"Sometimes when I walk into an office I see something that was done incorrectly or should be fixed – like messy cabling under a desk – and I think 'that can't stay that way.' I get this from Steve. Most people would say 'not my problem,' but Steve never leaves things half finished. We focus on details that others might overlook. Every office is left like we would leave our own home – neat, clean, and professional."
Being Steve's employee and brother leads to an interesting relationship and perspective. DTC is truly a family business. "Steve's motto is family first." Kevin notes. "He treats his employees like family – and this is coming from someone who is family." Steve's passion for people influences how he deals with customers as well. "He always puts the customer first, and never nickel and dimes them." This is a perspective that Steve has integrated into the very core of DTC, and it's what makes DTC different. We may have changed over these past few years, but we are still the same tech company Steve started years ago.