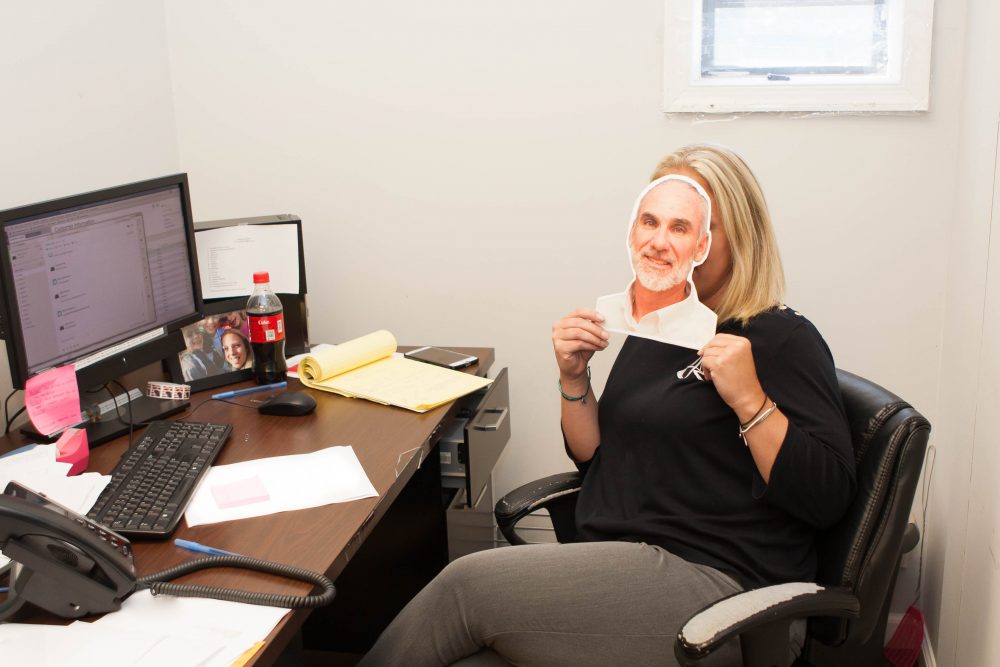 Think Like Steve – Inside Sales Coordinator Kelly Duncan
September 22, 2017
DTC was founded in 1994 with only a couple of employees. Since then, we've thrived – expanding our client base, offering new services, and growing to a current size of 18 employees. Behind this is the visionary that keeps us moving forward: CEO and founder Steve McNamara. DTC is his passion that he built from the ground up. Like any entrepreneur, he trusts only the best and the brightest to keep DTC going. Each member of our team strives to 'think like Steve' in different ways. It's our way of making sure things get done exactly the way Steve would do them each time. DTC prides itself on quality staff, so our customers only get the best care – and it's all because of how Steve trains and manages his employees.
Meet Kelly Duncan, Accounts Receivable and Inside Sales Coordinator, and the longest running admin at DTC! She started part-time in November of 2010 and has moved through the organization in nearly every administrative role. She's our ConnectWise expert and DTC historian. You want Steve? He is certainly well represented here.
How does Kelly think like Steve? As Kelly's daily tasks include a large amount of speaking to customers, it all starts with how she interacts with DTC clients:
"Steve started this company almost 20 years ago because he had a passion for IT and people. Technology is ever-changing and we have certainly grown over the years and he has never lost that passion. I also have a passion for helping people, so I try to resolve their issues. Whether it's a technical issue I am knowledgeable about or explaining invoices and quotes, I am always there to help."

"Steve always looks out for his clients regardless of their contract type or size. To him a client is a client, and they are all family. When I answer the phone I always keep this in mind – I treat every customer as family, just like Steve would."
A typical day for Kelly includes working on quotes and processing payments, among many other things. Kelly is the go-to person for questions about quotes and invoices, and she knows more about the daily office procedures than any other employee. Even in her routine tasks, Kelly works hard to emulate Steve's passion for taking care of his clients:
"When working on quotes I always try to think of everything that is needed with each new scenario. I make sure to ask the client questions to find exactly what they need to be happy with the final installation."
Kelly has been with DTC for almost seven years now, and has played a big part in welcoming new employees to the team. As DTC has grown, Steve's availability to personally train each employee has decreased, but Kelly is happy to step in and help:
"Steve doesn't just look out for the bottom line of the company by hiring people who will get him there the fastest. The people he brings into the fold are trusted employees that will last. He enjoys teaching, molding, and watching them grow.  When new employees start with us I always try to take the time to get to know them and train them just as Steve would to make sure that they feel comfortable and knowledgeable with our software and clients/accounts."
Kelly has been and will continue to be an integral member of the DTC team. Her compassion and willingness to help customers reflects Steve's desire to provide each customer the best experience. DTC may be growing, but the team – including Kelly – is determined to keep that small business attention to detail and customer service that Steve started this business with.