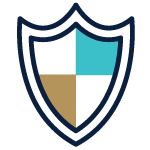 Answering your questions on what every practice needs to know about the HIPAA Security Risk Analysis, and the steps to get you started.
Free Webinar Featuring Karen Pass
Karen Pass, co-founder of inUnison Consulting, has been in the compliance industry for over 17 years. Karen has extensive experience in compliance policy and procedure development. She regularly authors compliance blogs and articles to assure her readers are kept up-to-date with the latest compliance news. 
Karen has presented workshops and seminars in OSHA, HIPAA, infection prevention and radiation safety sponsored by professional organizations such as Benco Dental, Delaware Dental Hygienists Association and the Philadelphia Regional Ophthalmic Society.