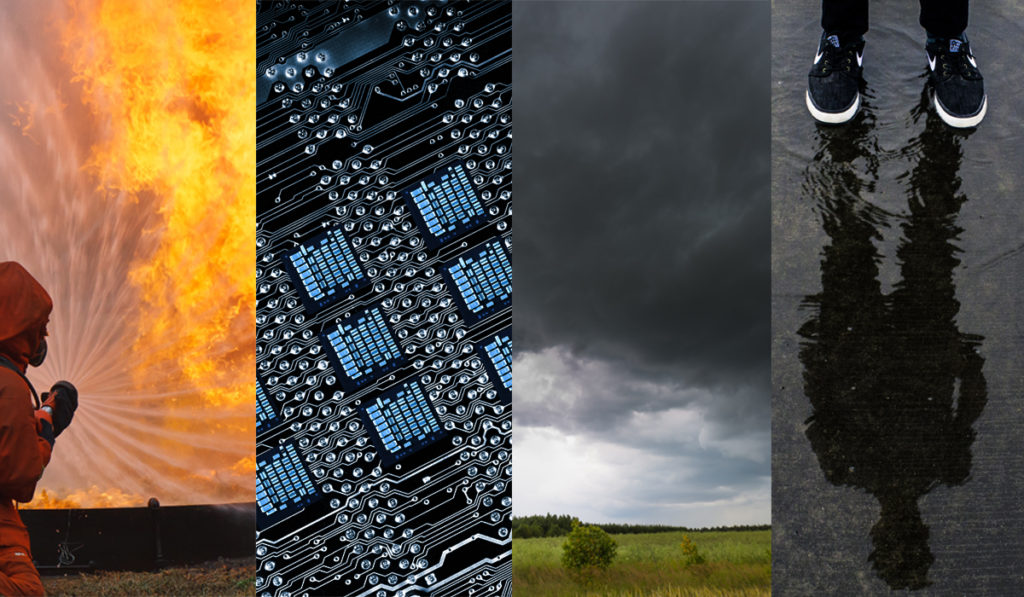 Why Should I Back Up My Data?
July 26, 2017
For busy working professionals, keeping an updated backup of your data may be the last thing on your mind. Or, perhaps you know you should implement a data backup solution, but you're unsure of how to go about doing that. Technology can be confusing, and once you add in language about clouds and NAS devices and server images, it may as well be a different tech-filled language.
Imagine the worst situation your office could be faced with. Fire? Flood? Malware? Ransomware? Cyber threats? Fraud? A disgruntled former employee deletes your patient records? These may sound extreme, but you never know when disaster could strike your office. You wouldn't buy a beachfront property in Florida without purchasing hurricane insurance, and similarly, you shouldn't operate a business without insuring your data through a backup recovery solution. A data backup solution is a comprehensive approach to protecting your office and your data. It is insurance in case anything happens to your data. There are multiple different types of backup solutions. DTC offers three: file-based, hybrid, and BDR (Backup Disaster Recovery).
File-Based Backup
A file-based backup solution stores your data only in the cloud. Depending on the size of your data, it tends to be the cheaper option – the total backup is smaller in size and needs less capacity. However, this solution can be limiting – this backup only includes the data in the directories you designate. This data backup is selective – you'll want to choose which files are most important to have backed up in case of a disaster. Additionally, the restoration time can take much, much longer than anticipated. You would have to start from scratch to restore your system to working order – that means installing the operating system and software applications first, and then restoring the files and folders themselves. Imagine it like one big puzzle that can take days to piece together. Can you afford to be down for that long?
Backup Disaster Recovery
The Backup Disaster Recovery, or BDR, gives you a much faster restore time and can cover much more data. The BDR solution takes an image of your server every hour – copying everything stored on your server and keeping them in the original configuration. Instead of taking days or even weeks to get your system back up and running, a BDR solution can have you operational in a matter of hours. In addition to copying all data from your server, a BDR solution can also take an image of your workstations. The images are sent to HIPAA compliant servers so they remain protected and secure in case anything happens to your office's hardware.
Hybrid Cloud Backup
The hybrid cloud backup solution is very similar to the BDR solution. Instead of an hourly image, the hybrid solution takes a daily image. The restore time is similar in that it will only take hours versus days, and a complete image of the server is taken each day. Unlike BDR, the hybrid solution does not have unlimited data storage plus the images are only stored locally in the office on a backup device.  A file-based backup is also run, which stores selected files and folders in the cloud.  Having a local device with a daily image on it will not solve all disaster issues, but it is an intermediate solution that will allow you to get back up and running in a few hours minus any data that was lost after the last image. Both the BDR solution and the hybrid cloud solution have a fixed fee, unlike the cost of file-based backup which is based on how large your data is.
When considering which data backup your office should use, don't let cost be your deciding factor. File-based backup is usually the most inexpensive but it leaves you the most unprotected. Data backups are like insurance – you hope that you never need it, but if you do, you want to be fully covered, backed up, protected, and secured. Every office is different and not one solution will fit each office's individual needs. If you have questions about backup solutions and what is best for your office, contact us. We'd be happy to talk you through the different options and help you select the backup solution that best fits your needs.