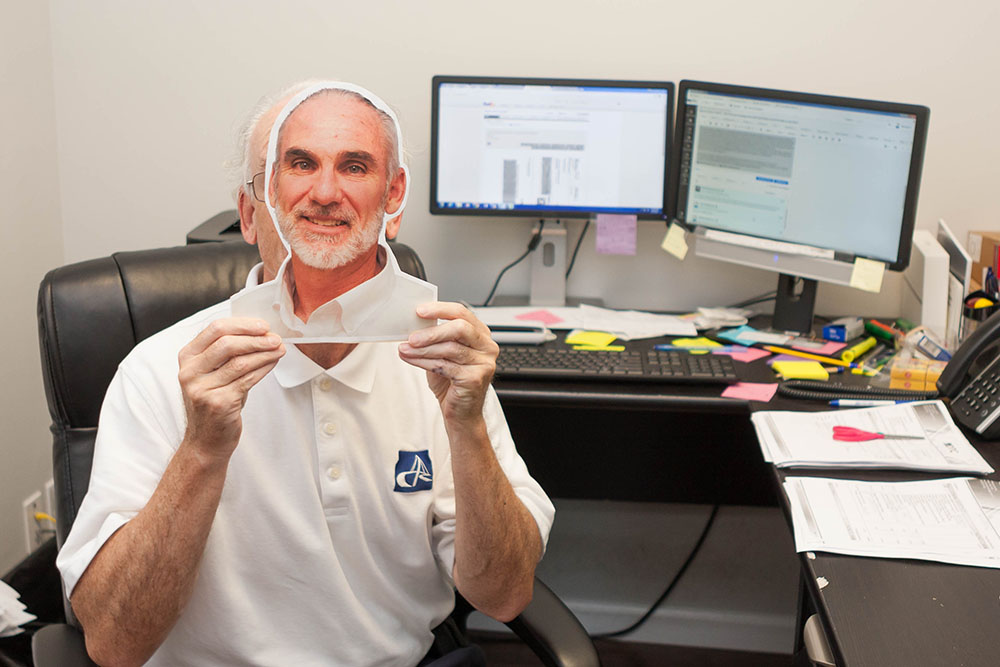 Think Like Steve – Finance & Procurement Mike McNamara
November 3, 2017
DTC was founded in 1994 with only a couple of employees. Since then, we've thrived – expanding our client base, offering new services, and growing to a current size of 20 employees. Behind this is the visionary that keeps us moving forward: CEO and founder Steve McNamara. DTC is his passion that he built from the ground up. Like any entrepreneur, he trusts only the best and the brightest to keep DTC going. Each member of our team strives to 'think like Steve' in different ways. It's our way of making sure things get done exactly the way Steve would do them each time. DTC prides itself on quality staff, so our customers only get the best care – and it's all because of how Steve trains and manages his employees.
Mike McNamara is CEO Steve's other brother. He officially started working at DTC in June of 2013, but has been helping out since 2003, in between years of teaching Algebra in Baltimore County. Mike's responsibilities include accounts payable and procurement – both thankless tasks. A typical day for him is spent ordering parts for our clients, ensuring that they arrive safely at the offices, handling our vendor relationships, and paying the bills. Mike is committed to finding the best deals for our clients when it comes to ordering new parts, without sacrificing quality.
Being Steve's older brother gives Mike a unique perspective on DTC's founder. Mike describes Steve as being "aggressive and sharp," and attributes DTC's success to his stellar sales skills and his ability to close deals that are mutually beneficial. "I admire Steve's desire to dig a little deeper than most in order to solve problems." Mike's favorite aspect of working at DTC (other than the easy commute!) is the company culture. "Addressing issues directly is considered a positive thing," Mike says, which is contrary to his experience at other workplaces and creates a pleasant and efficient environment for him to work in.
Mike thinks like Steve most often when finding parts to order. Steve's standard is quality service, every time. "When purchasing products for resale, I try to get the best deal without sacrificing quality." Mike says. "Part of the best deal involves expedited shipping. Something as basic as a TV is $300 with free two-day shipping with Vendor A, or $285 with Vendor B but will take at least a week to arrive. We pick Vendor A." Time is essential, especially when technology is involved. An office being down a workstation for a few extra days because a part doesn't arrive promptly can have a big effect on the efficiency of the practice. We know it's frustrating when computers stop working, and a big part of our ability to resolve issues quickly comes from Mike's work to ensure that the parts needed arrive on time.
Whether its finding the best deal on products, tracking down errant packages, or keeping our finances balanced, Mike works hard to make sure DTC provides the best service to our clients.  He's genetically inclined to think like Steve, and the results are passed on to you.