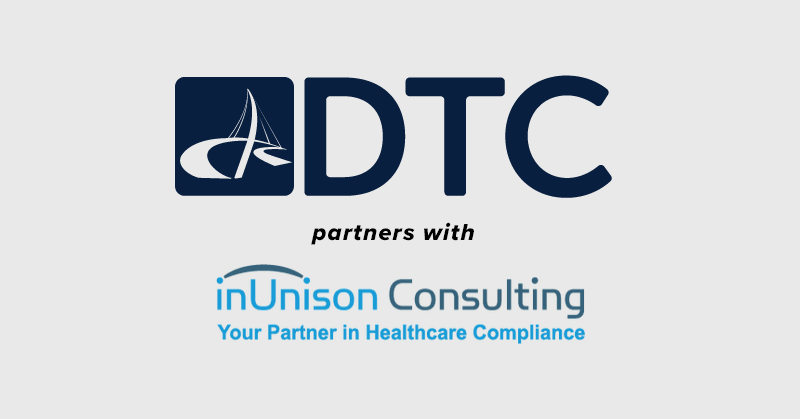 DTC Partners with inUnison Consulting for HIPAA Assessments & Training
February 13, 2018
DTC is proud to announce a new partnership with inUnison Consulting, LLC to provide top-notch, affordable, and comprehensive HIPAA compliance guidance. In an effort to provide our clients with the best service possible, we recognize that a complete HIPAA risk assessment involves more than evaluating an office's IT and security setup alone. inUnison Consulting goes above and beyond by providing clients with assistance through HIPAA training, onsite surveys, security risk analysis, implementation, and OCR audit support. DTC can personally vouch for the quality of service inUnison Consulting can provide – we know our clients will not be disappointed.
inUnison Consulting, founded by Karen Pass and Susan Bruce, is committed to helping businesses comply with healthcare regulations such as OSHA and HIPAA. They have been in the compliance services business for over 19 years, helping thousands of healthcare professionals and facilities during that time. Their focus on providing superior customer service lines up with DTC's core values. We are thrilled to partner with a business that is committed to improving our clients' ability to provide exceptional patient care.
DTC will work with inUnison Consulting during the IT portion of the Security Risk Analysis included in inUnison's HIPAA program. Our goal is to provide a thorough evaluation of how well your office is complying with HIPAA regulations as it relates to your technology, protection, and electronic information. If the analysis uncovers any IT goals for implementation, DTC will be included in the effort toward resolution.
When you need assistance with HIPAA compliance, reach out to inUnison Consulting today – and don't forget to tell them that DTC sent you!