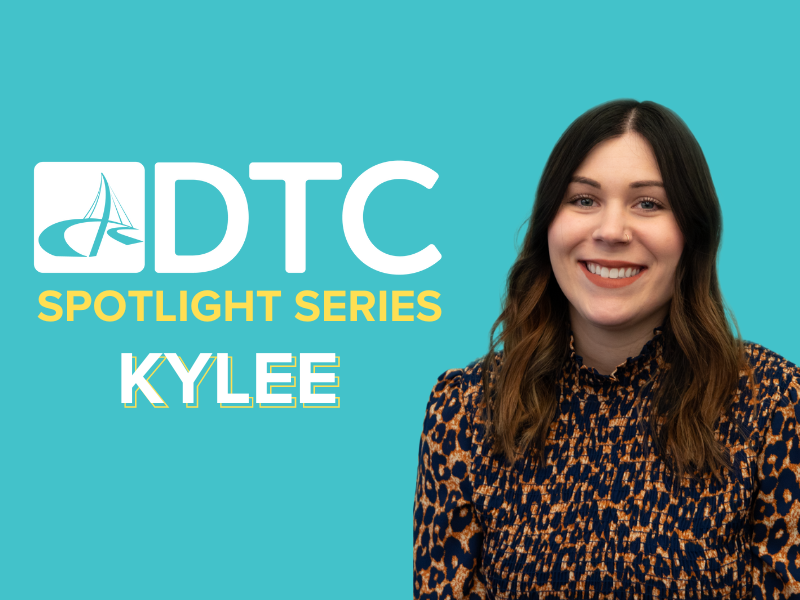 Unveiling the Faces Behind DTC: Introducing the DTC Family Spotlight!
September 5, 2023
At DTC, we've always believed that our company is more than just a workplace – it's a family. And like any close-knit family, we've realized that it's time to properly introduce you to the incredible individuals who bring DTC to life each day. That's why we're thrilled to kick off the DTC Family Spotlight series, an opportunity for you to get to know the dedicated and talented members of our team.
Beyond Colleagues, We're Family
Our team is more than just a collection of roles and titles. We're a family of creative minds, determined spirits, and collaborative thinkers. From brainstorming innovative ideas to ensuring the smooth functioning of every aspect of DTC, each team member plays an integral part in our journey towards excellence.
Celebrating Diversity and Dedication
Every month, we'll be shining a spotlight on one exceptional team member. We want you to learn about their journey – where they started, what led them to DTC, and the experiences that have shaped them. You'll discover the diverse backgrounds and passions that contribute to the vibrant tapestry of our team.


Kylee Melvin
Kylee is a dedicated professional with a passion for fostering positive connections and exceptional support. Hailing from the vibrant city of Hagerstown, MD, Kylee has honed her administrative and customer support skills for over six years. However, the last two years have been dedicated specifically to the dental field. Equipped with a degree in Sociology, Kylee possesses a unique ability to connect deeply with others. Therefore, this makes her a natural at building strong relationships and understanding the needs of those she interacts with. In addition, she also holds a Master's in Education, which has empowered her with the expertise to expertly plan and coordinate within diverse settings.
Kylee's approach to work is characterized by her positivity, initiative, and communication skills. As a team player, she thrives in collaborative environments, contributing her best efforts to achieve shared goals. With her well-rounded background, passion for fostering connections, and dedication to teamwork, Kylee is destined to make a significant impact.

Join Us on This Journey
Mark your calendars and stay connected with us as we embark on this exciting journey of discovery. The DTC Family Spotlight series will give you a glimpse into the lives and roles of the people who make DTC more than just a company – they make it a community driven by passion and dedication.
With each spotlight, we hope you'll feel more connected to our mission, our values, and the faces that make DTC what it is today. We can't wait to introduce you to the incredible individuals who work tirelessly behind the scenes to bring you the best of DTC.
Thank you for being a part of our journey, and for your unwavering support. Together, let's celebrate the #DTCSpotlight and honor the people who make our family truly exceptional.
---
Contributed by DTC Staff