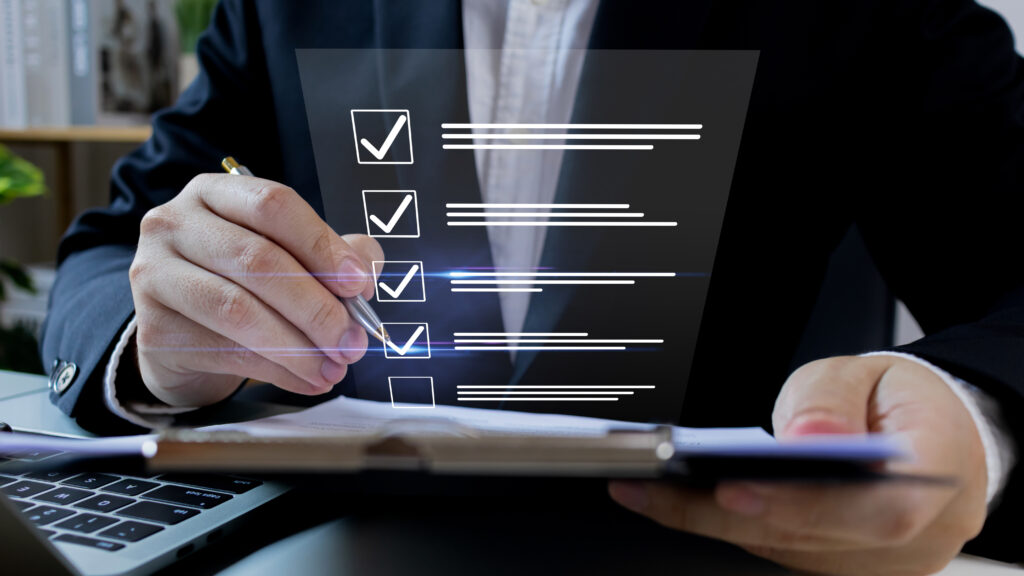 Navigating the Complexities of IT Regulations and Beyond
October 30, 2023
Being compliant is only half the battle…
When it comes to industry regulations, businesses can't take the risk of not being IT compliant. However, becoming IT compliant is only half the battle. The other half? Consistently meeting those IT regulation standards and maintaining that IT compliance.
Many businesses integrate IT compliance policies into their day-to-day operations, procedures, systems, and more. IT compliance policies relieve the amount of an organization's risk by aligning both policy enforcement and industry regulations – including privacy and security requirements, guidelines, and best practices for your entire organization.
In addition to IT compliance, you have probably heard of other forms of compliance requirements as well, like HIPAA, PHI, PCI DSS, and NIST.
HIPAA
HIPAA, Health Insurance Portability & Accountability Act, is a compliance requirement that is highly specific to healthcare organizations. The goal of HIPAA compliance is to protect patients' sensitive information, as well as your own.
PHI
PHI, Personal Health Information, goes hand in hand with HIPAA compliance. PHI includes any information about a patients' health status, health care, and payment of health care. This can include a person's name, address, dates related to the individual (ex. birthdate), phone number, SSN, medical record number, etc. There a three types of PHI: spoken PHI, written PHI, and electronic PHI (which also includes digital/physical images that could classify as health information). The goal of PHI is to protect any and all health information of the individual.
PCI DSS
PCI DSS, Payment Care Industry Data Security Standard, is another compliance requirement that is specific to any organization or business that manage credit, debit, and cash card transactions. The goal of PCI DSS compliance is to protect the cardholders' personal data with enhanced security.
NIST
NIST, National Institute of Standards and Technology, is a form of compliance that helps businesses understand, manage, and reduce cyber security risks, while protecting those businesses networks and data. These standards protect PHI, especially electronic PHI. Even technology has standards to follow!
Crucial Importance of Robust IT Compliance Policies:
Ensuring that your IT compliance policy, which includes all forms of compliance listed above, has the best framework for your organization is crucial to the standing of your business as a whole. A good IT compliance policy should provide your business with the implementation of best practices and consistent processes – ultimately reducing the risk for your business in the event of a security incident. Ensuring that your organization's data and privacy, including your clients/customers, is extremely important.
Fortunately, there are many additional benefits to becoming and remaining IT compliant as well:
Ability to avoid legal and financial penalties
Ability to pass audit inspections
More protection for the organization's reputation
Greater efficiency in data management
Reduced risk of security breaches & threats
Strategies for a Secure and Compliant Business Environment
We know that there are so many security breaches and data leaks being reported each and every day…and we don't want that to be you! Unfortunately, there are many negative consequences that go along with being non-compliant. This generally includes heavily expensive legal & financial penalties, security breaches, data leaks, and an increase in human error – your business may also end up on the HIPAA wall of shame (seriously, it's a thing). At the end of the day, your business can't afford the risks of not staying up to date on those IT regulations.
So, how do you reduce IT compliance risk? There are a few ways!
Assess both internal and external factors that may impact your organization's IT compliance.
Start implementing best practices and policies into your organization's procedures, systems, and tools.
Prioritize and maintain your organization's IT compliance by partnering with a committed IT service provider.
Expert Support for Seamless Navigation
Navigating the universe that is IT compliance can be a daunting task for any organization. However, it doesn't need to be! Whether your business is in the beginning of its IT compliance journey or right in the middle of it, your IT service provider should be able to help. If you're not sure if you are IT compliant, we suggest having a discussion with your IT service provider about your IT policies and what regulations fit your industry. Not only will your service provider be able to supply you with more information about IT regulations & compliance, but they should also be able to implement a means of access control and tools for encryption & decryption, introduce activity logs & audit controls, as well as facilitate automatic log-off policies for PCs and other devices within your business.
If you don't currently have a committed IT service provider, we strongly encourage you to find one that suits your business needs. If you're not sure where to start, that's okay! Feel free to reach out to one of our DTC IT Experts today. We would be more than happy to help answer any questions you may have about your business's IT compliance and regulations. You can reach us at 410-877-3625 or send us an email to [email protected].
Being IT compliant is only half the battle: staying IT compliant is where it gets tricky.