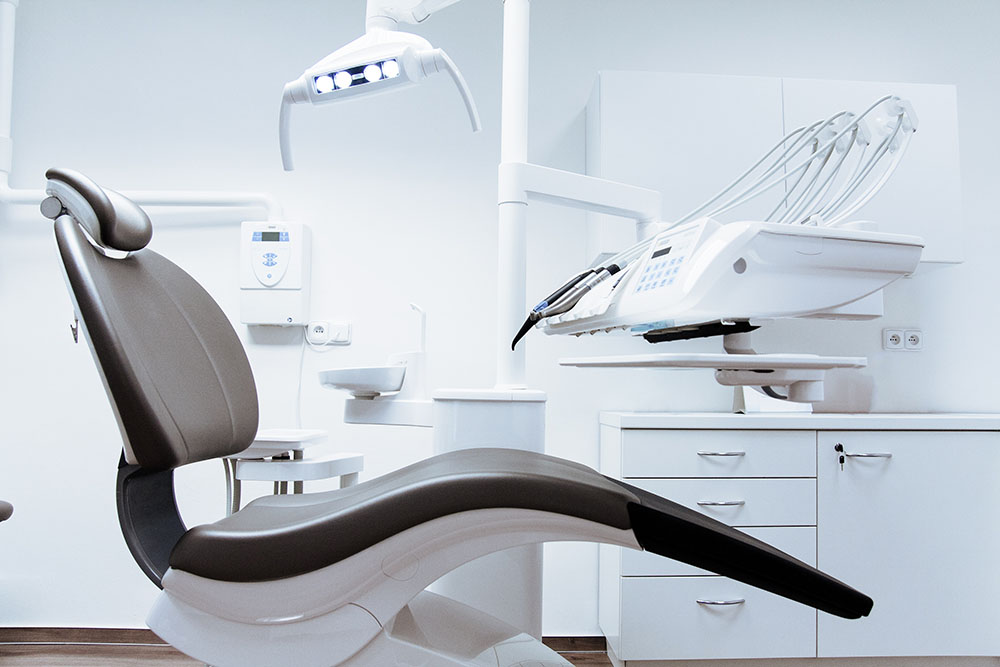 7 Signs You Might Need Dental IT Support
February 19, 2018
Dental offices, small and large, should have a reliable team taking care of their IT and technical matters. You may think you don't need dental IT support, so we're here to persuade you otherwise. Technical issues are frustrating and time consuming – don't waste your valuable time troubleshooting! Let us handle your IT so you can handle your patients.  Here are some warning signs that you might need to invest in dental IT support:
1. You're not sure if your office is fully HIPAA compliant.
HIPAA compliance is a broad and overwhelming topic. It's hard enough to ensure that your office staff is trained to properly handle protected health information, that you have all necessary Business Associate Agreements, or that you have a contingency plan in place. Add on all the technical standards and safeguards necessary to protect your patient data, and its easy to quickly become overwhelmed!
Working with a dental IT support company that understands the required and addressable HIPAA compliance standards for your technology will give you peace of mind. Knowing that your network and technology are protected with HIPAA standards will free you up to spend more time on training your staff in HIPAA compliance best practices.
Need help with HIPAA compliance and training? We've partnered with one of the best HIPAA compliance companies in the region. 
2. You don't know if your data is being backed up regularly.
Is your data being backed up? Some of it, all of it, or maybe none of it? If you don't know the answer to these questions, you need dental IT support. When your office gets struck with a natural disaster, hit with ransomware, viruses, or cyber attacks, and your data gets erased – will you be able to continue business as usual? Having a regular data backup performed on the most important pieces of your data is crucial to being able to bounce back if something happens to your network. Whether it's a fire, flood, virus, ransom, or simply some accidental settings change that erases your patient schedule for the next three months, being able to restore your data to the most recent backup will help you quickly get back to business.
3. You back your data up to an external hard drive.
Maybe you're currently backing up your data to an external hard drive. This may seem like a simple, low cost way to make sure your most important information stays protected. But what happens if you lose that hard drive, or someone steals it? Then you'll have a data breach on your hands and must follow a series of steps to report it to the public and the HHS – potentially incurring fines!
There are much better, more secure, and less hands-on backup solutions than copying data to an external drive. Cloud-based and encrypted backups are our recommended solution to keep you HIPAA compliant and avoid data breaches. The backup solutions DTC offers is monitored 24/7, is ran every night, and copies selected data to secure cloud servers, as well as storing a local backup on site.
4. You frequently have issues with your hardware or software.
Your printer won't print – again. Room 3 stopped taking xrays – again. And ever since your computer restarted itself last week, you can't seem to get your practice management software settings back to how you had them. If this sounds familiar, you need dental IT support. There is no reason for you, or any of the staff members in your office, to spend time trying to resolve pesky technology issues. Working with a dental IT support company means that you'll work with technicians who not only understand your computers, but understand your software, hardware, and dental equipment.
5. Your computers use work groups, not a domain.
Computers on home networks are typically part of a work group, and computers on workplace networks are typically part of a domain. Work groups are usually cheaper and easier to set up; however, they tend to have a more relaxed set of security controls and hardly any administrative controls. Domain networks are much more robust, with one or more computers acting as a server. The server is used to control the security and permissions for the other computers on the domain. Because of the extra control and security provided with domain networks, they are the ideal choice for business setups. Don't know what any of this means? Don't worry – we do. Having a dental IT support company involved in setting up your practice's network can save you from a lot of headache and frustration later when you're dealing with the lack of control found in work group setups.
6. You currently have an IT service provider, but the response is slow or there is a lack of communication.
If you currently have an IT provider and you still have questions about HIPAA compliance, network security, regular backups, or have recurring issues that don't seem to get resolved, you might want to consider switching to a dental IT support provider who understands and specializes in your needs. You should be aware of the technical issues in your office and how they are resolved. We work hard to keep the line of communication and trust open with our clients so they stay informed and their issues are resolved promptly.
7. You don't have the time to manage the technical issues that pop up in your office.
Its tough to run a practice. Keeping up with the day to day challenges of business is hard enough without unexpected technical issues. If you find yourself struggling to stay on top of the technical issues and protection in your office, you need dental IT support. Let us manage your IT, so you can focus on taking care of your patients.
Do you see any of these warning signs in your office? Consider investing in dental IT support. We make IT work so you don't have to! Interested? Contact us!