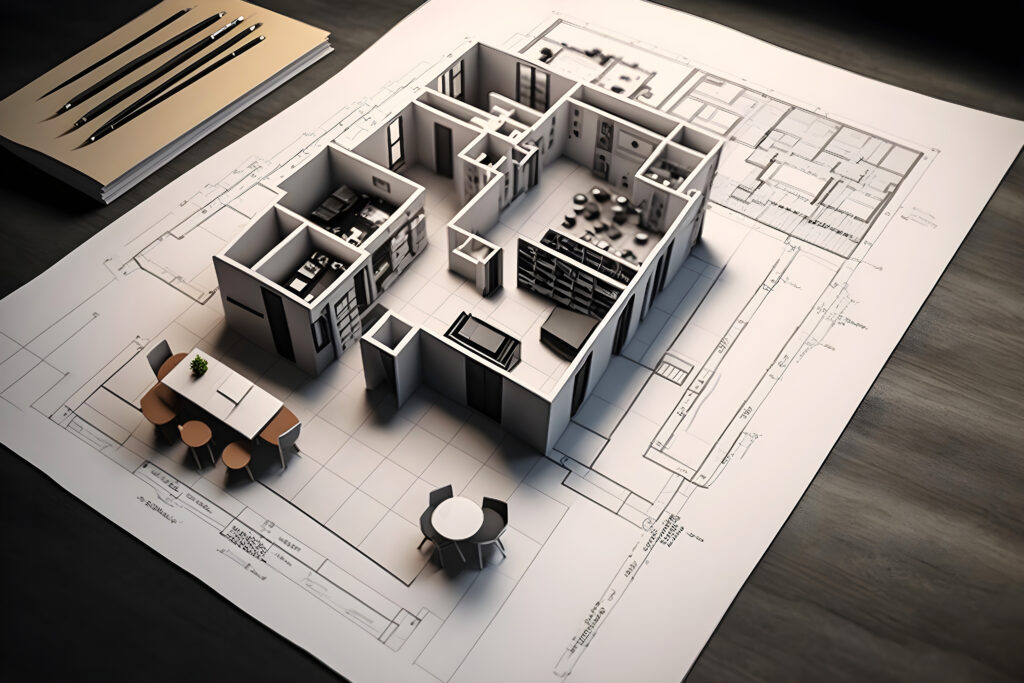 Conception to Completion: Building or Buying Your First Practice
September 14, 2023
Building a startup or buying your first practice can be scary.
There are a lot of moving parts and hiring professionals is often the smart move. But how can someone easily identify who might be the best fit? Especially when it comes to managing the computer networks, phone systems, and other parts critical to business operations.
Step one is easy. Ask the professional if they have experience working with start-ups/purchases. Generally, some professionals only work with established companies. Others may have experience in other sectors, but not yours. Every startup and build out project are unique. So, this means that the team you choose to get your business off the ground should remain adaptive, creative, and driven.
Getting a construction project ready for commercial use comes with many moving parts. However, by following the steps below, you can find comfort knowing that it does not need to be headache – especially when it comes to your IT support.


Steps to consider when buying a practice or starting a build out plan:
Select an adaptive team:
Putting together the right team to help your business along its build-out journey is crucial. Generally, your team should consist of project managers, contractors/subcontractors, engineers – for mechanical, electrical, plumbing, and fire protection needs, and of course, your IT experts for technology requirements.
Develop a schedule:
Construction nightmare? Delayed installations? Wrong paint? Developing a schedule will ensure that everyone on your team is on the same page. Depending on the size and complexity of the buildout, the turnaround time could take as little as two months to over eight months or more. Thus, we encourage you to keep that in mind. And when it comes to your IT needs? Work with committed Account Managers and IT experts that are familiar with the ever-changing timelines that come with new construction. Unquestionably, they will help ensure deadlines are creative and flexible as your new space takes shape.
Prepare a budget:
Define the basic requirements of the space as this will ultimately persuade your budget. Work with your team to explore the number of offices, workspaces/workstations, conference rooms, and other necessary materials that may be needed. This will come in handy when deciding what technology is required for each room.
Design the space:
This is the fun part! Work with your team to delineate all the elements of the new business. To keep things easy, you can start with the basics and move into the additional elements. Regarding technology, your Account Manager will be able to walk you through what the best equipment for your business may be, where it should be set up in the space, how it should be mounted for best quality, where outlets should be placed, etc.
File the plans:
Once a plan has been created, a layout is designed, and your team understands how these choices will affect the proposed budget, you're ready to file the plans. Make sure that these plans are submitted to the local department of buildings for permitting and approval to ensure a seamless opening day for your business.
Build the space:
You have the right team, you have the designs, and now you have the permits and approval; what's the next step? Build your dream space! This is the most integral part of the build-out process as all members of the team will have to work together to reach the end goal. Work with them to figure out if additional contractors and/or subcontractors may be required.
Conduct inspections and prepare punch lists:
The space is done and you're so excited to move in, but you're not done yet. Once the build-out is complete, conduct a final inspection with your team to collect any necessary certificates of occupancy and other required permits. This goes for your IT support as well. Work with your IT team to ensure that all equipment is fully functioning, placed exactly where it needs to be, and that you have all the equipment you need to ensure a smooth transition once you open your doors.


From concept to completion, it's important for your business to find the right team of professionals that will leave you feeling at peace in your new space. Whether you are starting from the ground up or taking over an existing space, you have the right IT support that will effectively get the job done! If you don't already have a committed IT service provider, we strongly encourage you to find one that best suits your business needs.
Call one of our DTC IT Experts today.
We want to hear your story. What do you want to accomplish? We get joy from helping to get you headed in the right direction, turning your dreams into reality! You can reach us at 410-877-3625 or send us an email to [email protected].
Building a startup comes with many moving parts. But with the proper help, you can find comfort knowing that it does not need to be a headache.
Contributed by DTC Staff
---
Related Articles: