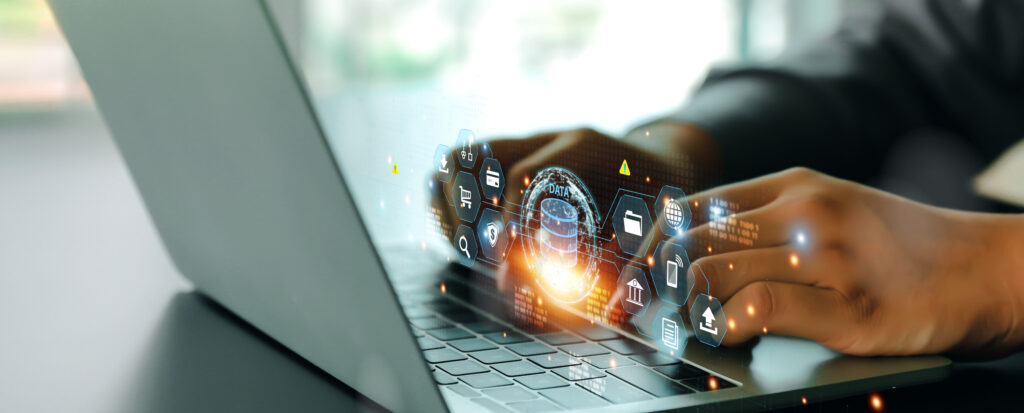 Navigating Enterprise Solutions for Businesses
October 12, 2023
Empowering Your Business with Tailored IT Solutions and Expert Support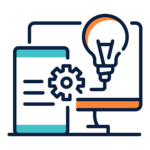 Ensuring that your business is equipped with the right tools for efficiency should be one of your top priorities. We're sure you already have a list of priorities in mind, but have you considered what's on your IT list?
When it comes to IT solutions, they should be created to fit your business needs. The same can be said for your IT support team; your business deserves a team that gives you everything you need, including enterprise solutions. Enterprise solutions are generally designed to integrate many aspects of your business by exchanging information from numerous processes and databases.
What does all of this mean?
A custom solution, designed and built around your needs. With enterprise solutions in place, you can ensure that your business will experience a more efficient, productive, and centralized workflow because it unifies your software, hardware, and digital information.
There are different types of enterprise technology out there, so it is important to work with figure out what works best for your environment. Here are four examples:
Security Monitoring Systems
These systems are designed to monitor your business's network, endpoints, devices, account access, and can protect your business against cyber threats.
Content Management Systems
This helps businesses manage & share content. This content could range from videos, graphics, as well as different forms of media. Content management systems, like WordPress, are commonly used amongst marketers.
Enterprise Accounting Solutions
These tools can help keep your business on track when it comes to complex financial situations by automating repetitive tasks and more accurately defining processes – imagine what could happen if this was implemented across an entire company?
Productivity Applications
Additional enterprise applications like Microsoft Teams, Office 365, Outlook, and Skype can be used to increase communication and share information across multiple departments within your organization. Together, they make a normal day at work fly by with ease.
With so many options, it's imperative that you create a solution plan that is properly tailored to your business. Having a committed team of IT experts to monitor, protect, and implement relevant applications for your business is essential to keep the day-to-day operations flowing efficiently.
Crafting Tailored IT Solutions: Leveraging a Virtual CIO for Business Success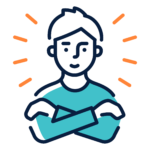 Generally, since they are part of your IT support team, vCIOs are virtual and are not required to be onsite! We know what you might be thinking, adding a virtual Chief Information Officer to our team must cost a fortune, but this is more cost effective than hiring a full-time, onsite CIO. This will save your business money by effectively streamlining IT processes and being there when you need them.
We recommend talking to your IT support team about having a Virtual Chief Information Officer (vCIO). A vCIO is a dedicated technology liaison for your company (literally your own tech wizard). They speak the language of information technology and can provide your business with detailed reports on all technology-related issues. They will also define IT objectives and plan for future technological items and devices needed for your business.
Your solutions should grow as your business does. With so many pieces making up your business's technical infrastructure, creating a custom enterprise solution plan that ensures your infrastructure works efficiently is particularly important. Work with your IT support team to create a custom solution for your business and open the discussion about having a virtual CIO. These solutions will set your business up for success, not only in the present, but the future as well!
If you don't already have a committed IT service provider,
we strongly encourage you to find one that best suits your business needs. If you're not sure where to start, that's okay, feel free to reach out to one of our DTC IT Experts today. We would be more than happy to help answer any questions you may have about your business's IT infrastructure and guide you in the right direction! You can reach us at 410-877-3625 or send us an email to [email protected].
Don't get stuck playing catch up when you can have adaptive solutions that grow as you do!
Contributed by DTC Staff
---
Related Articles: